Control4 - Multi Room Audio Base Pack
ENJOY THE ULTIMATE AUDIO/VIDEO EXPERIENCE
CONTROL4 BRINGS THE POWER, PERFORMANCE AND RELIABILITY TO DELIVER THE BEST ENTERTAINMENT OVER ONE, ROBUST PLATFORM. FILL ONE ROOM OR EVERY ROOM WITH YOUR FAVOURITE HIGH-DEFINITION CONTENT. FROM WATCHING THE LATEST 4K MOVIES TO STREAMING HIGH-RESOLUTION MUSIC, YOU CAN ENJOY LIMITLESS ENTERTAINMENT WITH A SINGLE REMOTE OR CREATE AN UNRIVALLED HOME THEATRE EXPERIENCE. IT'S SIMPLE, CLEAN AND CLUTTER-FREE ENTERTAINMENT – RIGHT AT YOUR FINGERTIPS.
What's Included in the Base Pack
Control4 4-Zone Matrix Amplifier
Control4 EA3 Controller
8x TRIAD 6.5″ Series 2 Distributed Audio Speakers
Speaker Wiring
Installation & Commissioning
Control4 Programming
Out of stock
Compare
STARTING YOUR MUSIC
Is fast and simple for the entire family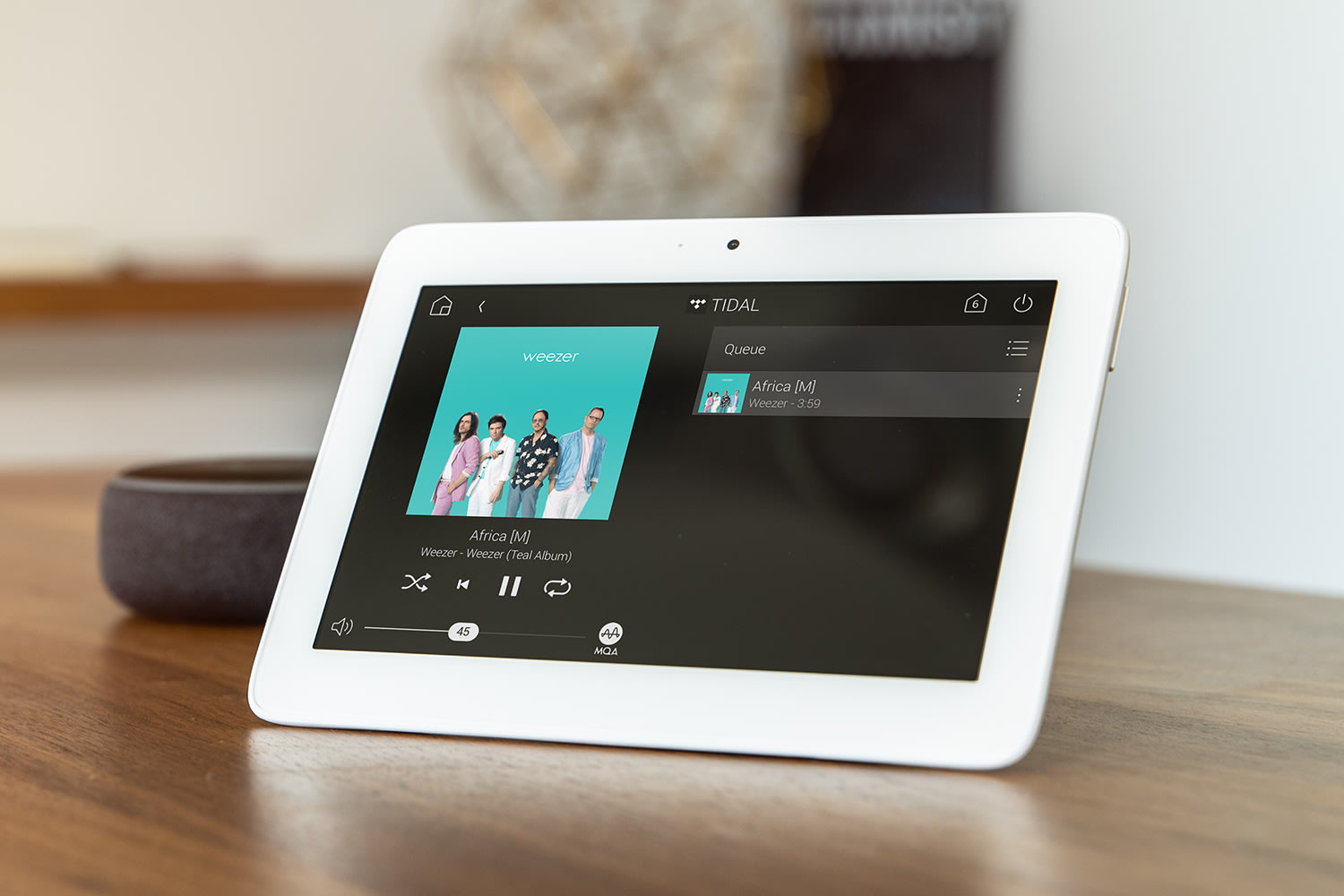 IN-WALL & TABLETOP TOUCH SCREENS
The boldest and most beautiful way to fill the entire house with music. Browse and select your playlists with a simple swipe or pass the touch screen around so your friends and family can choose the tunes. Streaming content from the world's most popular services is right at your fingertips, with stunning cover art on display.
VOICE CONTROL
Don't even lift a finger. Simply tell Alexa what you want to hear and where, and—voila!—instantly fill the house with high-quality sound. Control4's integration with the Amazon Alexa family of devices makes it simple to play music anywhere with natural, verbal commands.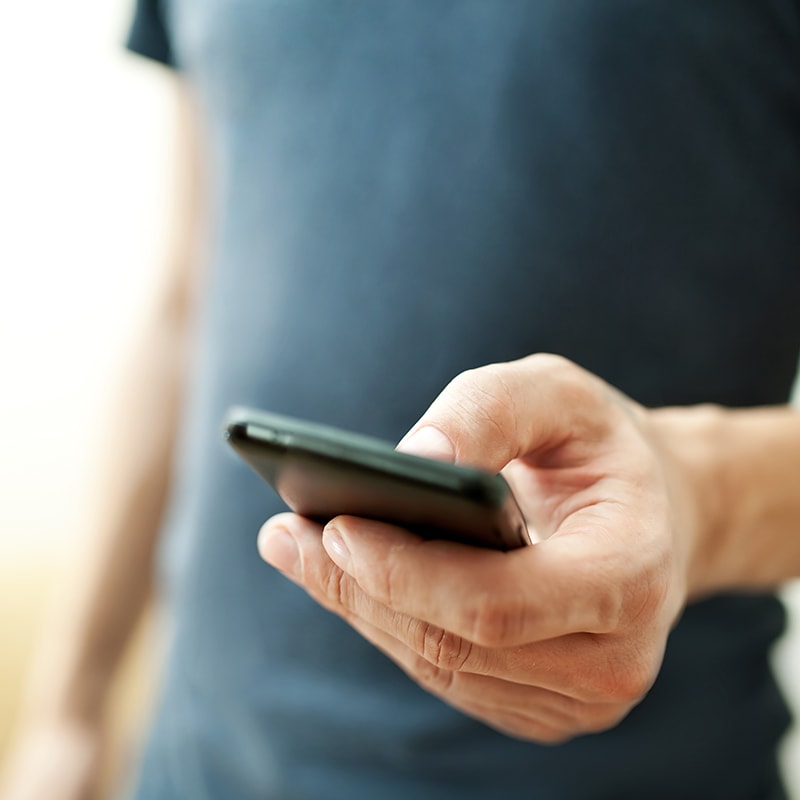 SMARTPHONES & TABLETS
Never stop a conversation to change the music. Simply pull out your smart device, fire up the Control4 App, and enjoy instant access to your streaming services. Visual feedback displays artist and track information in a clear, elegant way.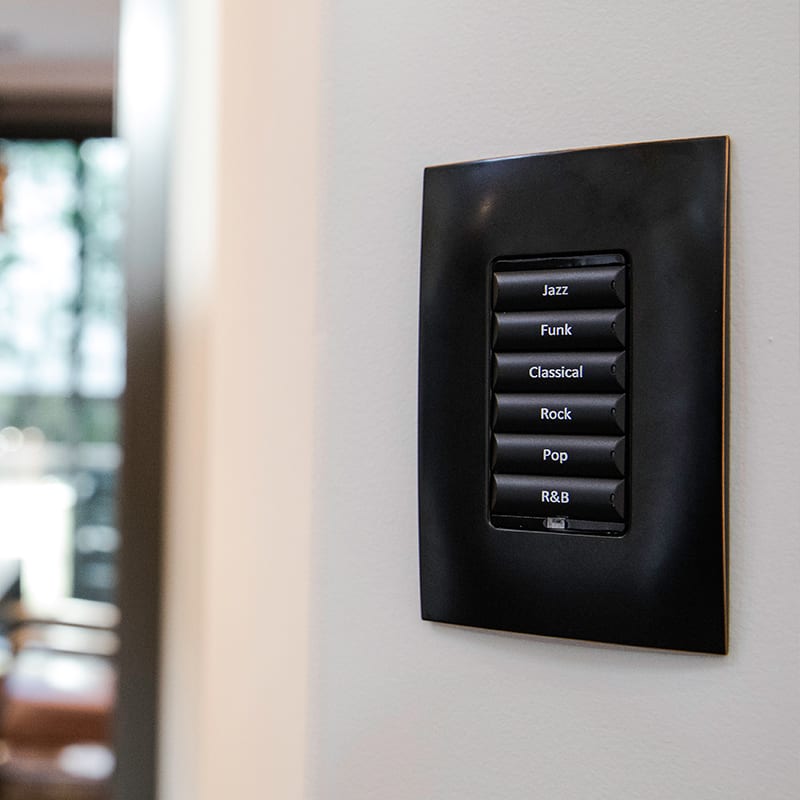 WIRED & WIRELESS KEYPADS
They're not just for the lights! In fact, the keypad is one of the most ideal ways to control your music. With one tap, your favorite station starts in one room, or throughout the house. With another tap, skip, pause, or change the volume instantly.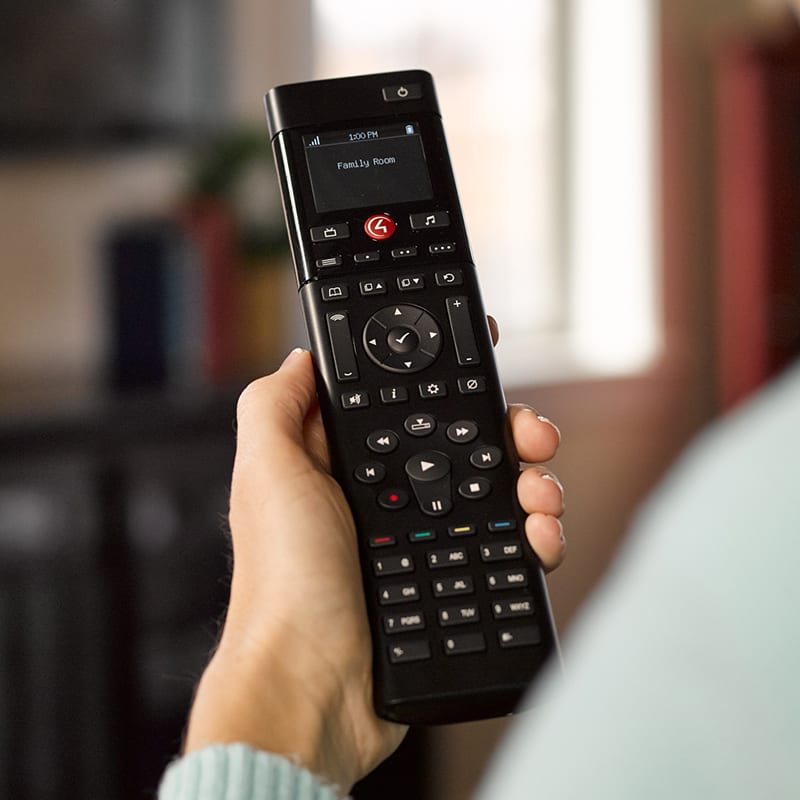 HANDHELD REMOTE
The same remote that controls your TV also gives you access to your favorite music. Quickly fire up a playlist or station in the family room with just a few, fast button presses.